We invite you for seminars in laser technologies:
1. LASER EPILATION
2. REMOVING OF TATTOOS AND PERMANENT MAKE UP BY MEANS OF LASER TECHNOLOGIES
Dates: Seminars get implemented individually after your request, we coordinates dates with you
Previous knowledge: You can attend these seminars with or without previous knowledge in medicine
Documents: You receive international certificates (EN) after each program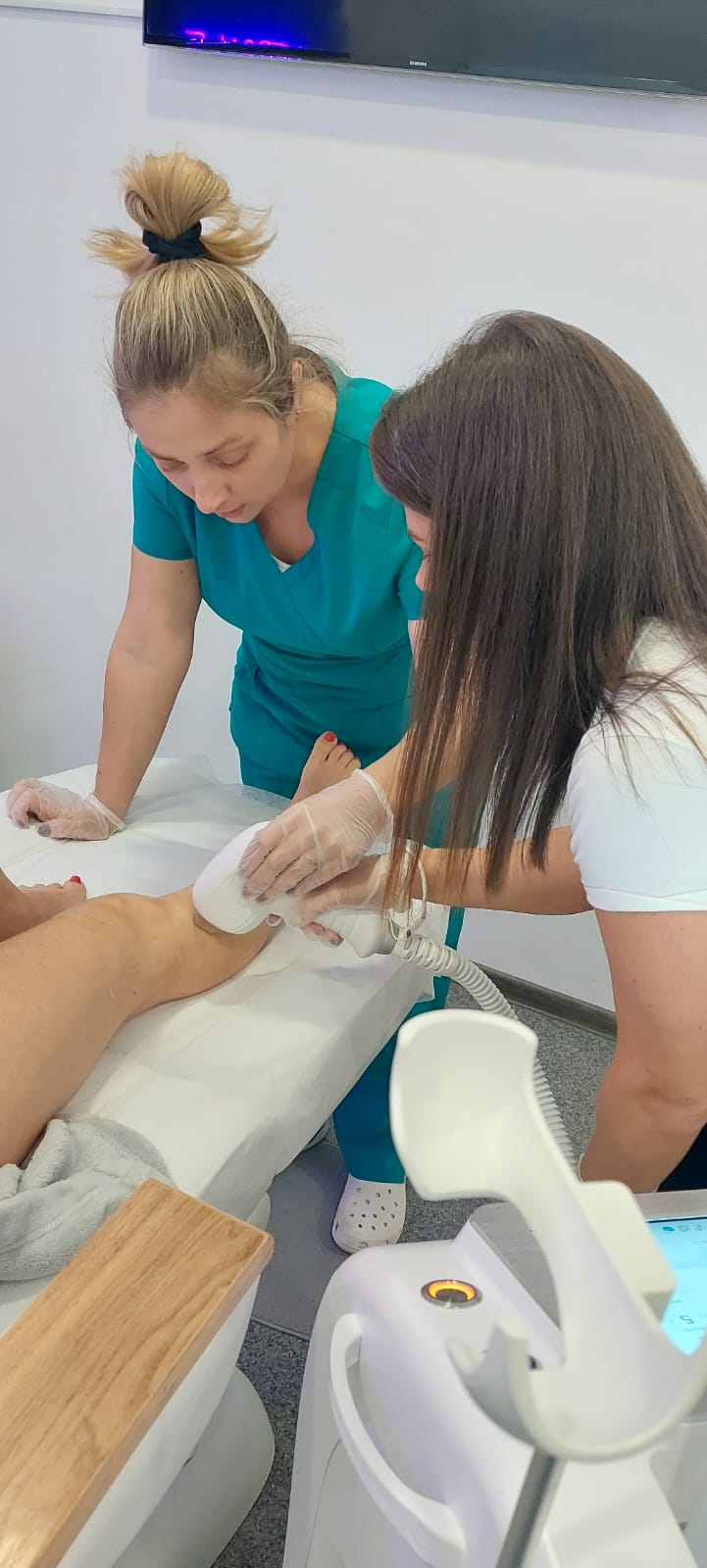 1. Laser Epilation
Program aim: to provide information about the operation of laser devices, principles of operation, technical aspects of their operation, physiological effects. Inform about the requirements for persons working with laser devices, about the technical documentation of the devices, about the registration of the devices. The seminar is informative.
Target audience: The seminar can be attended by people with and without previous medical education. The target audience is potential salon owners and employees offering laser hair removal procedures.
Duration: 6 hrs (4 hrs - theory, 2 hrs - practice)
Program fee : 680 EUR
Treatment fee for your model: free
Students: the program has been worked out both for people with or without medical grounding
Laser Machine: Evolution 1200w, 2021, diod laser. Status of technical passport - Beauty device.
Practical part: During the seminar, there will be performed a practical treatment on all body's parts: legs up tp knees, not deep bikini, armpits
Sanitation and hygiene

Anatomy and physiology for the treatment

Skin deseases

Indications and contraindications

Materiāls science

Ieskats aparātos, tehniskie parametri

Execution of treatment on all the zones of the body
2. REMOVING OF TATTOOS AND PERMANENT MAKE UP BY MEANS OF LASER TECHNOLOGIES
Duration: 3 hrs (2 hrs - theory, 1 hr - practice)
Program fee with your model: 390 EUR
Program fee with the school's model: 415 EUR
Treatment fee for your model: free
Students: the program has been worked out both for people with or without medical grounding
Sanitation and hygiene

Anatomy and physiology for the treatment

Skin deceases, indications and contraindications

Materials Science: Functions of Laser Machines, Technical parameters, Choice of the machine in stores

Physiological Effect on the skin

Treatment description: Removal of tattoo and permanent make up

Treatment description: Removal of scars and stretches

Treatment description: Removal of Hairs

Treatment description: Facial Carbon Peeling

Treatment description: Visual correction of Vascular network on the skin, removal of Pigment spots

Practical execution of the Treatment: You will practically remove a small tattoo and / or permanent make on the model