Mesotherapy, Microneedling
Riga International Training Center invites for following practical trainings|:
1. Mesotherapy with Microneedles or MICRONEEDLING
2. MESOTHERAPY
3. BIOREVITALISATION
Documents: After each program You receive an international certificate for a program.
Dates: Seminars get implemented after Your individual schedule after Your request
The instructor: Gunita Oldenburger - the cosmetologist, medical person, specialist in mesotherapy, with several years experience in medical and aesthetic mesotherapy.
Riga International Training Center invites for a practical training "Mesotherapy with Microneedles".
Duration: 1 day (5-6 hrs)
Program fee with your model: 265 EUR
Program fee with our model: 280 EUR
The cost of treatment for Your model: Free
The working tools set fee: 190 EUR
Sanitation and hygiene

Indications and contra indications

Basics of anatomy and physiology of face

Materials Science - information about the instruments and cosmetic cocktails

Theoretical insight into the techniques

Practical part with the model

Aftercare
This is a modern method which is accomplished by a special equipment - "mesotherapy pen". This device works with a number of nozzles of different implements. With the assistance of microneedle punctures cosmetic cocktails are entered into the epidermis in the upper layer, where the skin regeneration processes. Cosmetic cocktails containing substances that are primary for skin renewal process - hyaluronic acid, collagen, elastin.
2. Mesotherapy
This practical seminar is intended for people with grounding in medicine or Beauty Specialists. You will learn how to provide differnt classical mesotherapy techniques. You work with highest class cosmetic professional "cocktails".
Duration: 6 hrs

Program fee with your model: 385 EUR
Program fee with the School's model: 400 EUR
Treatment fee for Your model: Free
The cost of cosmetic cocktails used in the seminar: 45 EUR (RRS Silisorg HA, RRS Hyalift 75 with hyaluronic acid)
These mesothrapy cocktails are used for your model for practical training. You train following mesotherapy zones: Face, Decollette
You can also request before ordering the seminar to train for following zones: Head, Body (slimming treatments)
- Sanitation, Hygiene

- Skin anatomy and physiology, basics of pathology

- Indications, Contraindications

- Mesotherapy role in aesthetic cosmetology

- Mesotherapy techniques schemes for face, eyes, body, head.

- Aesthetic effect for face and body.

- Materials Science.

- Features of each cosmetic cocktails, main contents.

- Anesthetics

- Classifying of different mesotherapy medications.

- Client's evaluation, defining the skin type, correct choice of medication, correct choice of puncturing scheme.

- Mesotherapy different Techniques: Derma Napazh, Average Napazh, Tunnel Techniques, Derma Papulas

- Work with the client: All techniques get implemented under the instructor-cosmetologist control.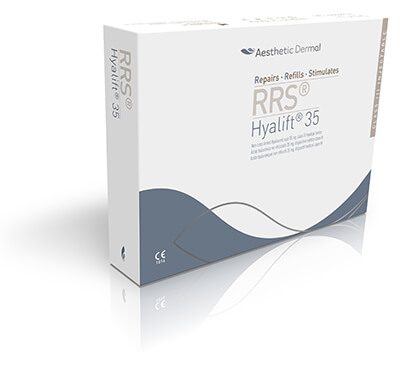 1) Facial RRS® HYALIFT® 75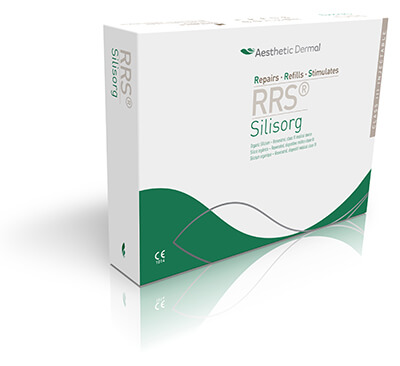 3. Biorevitalisation
This practical seminar is intended for people with grounding and experience in injections. This seminar seems to be rather similar to the Mesotherapy Technologies, but the difference is that you work with "heavier" cocktails that are not so easy in usage. These coktails obligatory contain hyaluron acid. And during this seminar You also take the technique of work with "Skin Relax" product. This product affects the nerve tips and it demands the work technique alike Botulin Toxin.
Biorevitalisation treatments allows to fill in the lack of hyaluronic acid in human's skin. The main difference between biorevitalisation and Mesotherapy is that Biorevitalisation uses products containing "heavier" hyaluronic acid, but Mesotherapy fills in the products with vitamins and amino acids.
Duration: 6 hrs

Program fee with your model: 473 EUR
Program fee with the School's model: 488 EUR
Treatment fee for Your model: Free
The cost of cosmetic cocktails used in the seminar: 57 EUR (RRS Hyalift 75, Skin Relax)
- Sanitation, Hygiene

- Skin anatomy and physiology, basics of pathology

- Indications, Contraindications

- Biorevitalisation techniques schemes

- Materials Science.

- Work Techniques with Hyalift 75 - Half filler (Concentrate of Hyalyronic Acid, self soaking up, for filling in of a small network of wrinkles, moisturises derma)

- Work Techniques with Skin Relax: For mature skin. Provides relaxation of mimics on the face. Local reducing of activity of sweat glands.

- Work with a model