State accredited vocational programme "Micropigmentation Technologies"
After the program You receive the international certificate in program "Micropigmentation technologies". License P-14634, Accreditation AI 12004. This program can be provided in English INDIVIDUALLY.
This program is for the newcomers into the profession of Micropigmentation. You will learn from the very beginning all the techniques of micropigmentation of eyebrows, lips, eyelines.
You start with the theoretical knowledges in hygiene, anathomy, coloristics, materials science. Then you proceed with micropigmentation techniques on the training mannequin heads, and in the end you make the micropigmentation procedures on the models.
Your tutor - Marianna Fedorova -The highest level micropigmentation master with more than 10 years of practical experience, with professional education in the Beauty sphere and with many international practical professional seminars in Micropigmentation (Permanent Make Up). She has participated in different international competitions in the area of micropigmentation, has developed her knowledge in different seminars and master-classes concerning modern technologies and methodes of micropigmentation in Latvia, Germany, Russia
Duration: 16 classes per 3 hrs
Cost: 2500EUR (The school fully provides allnecessary materials, tools, cosmetics for the practice)
PMU machine: We provide the new digital machine for your tuition. The machine stays in your property after the tuition.
Models: You can invite your personal models. The school can invite models for your practice.
Dates: On your personal schedule.
This course will prepare you to work with classical technologies of micropigmentation. The main empgasis is on practical classes with artificial skin and models (administration will help to privide models for your tuition)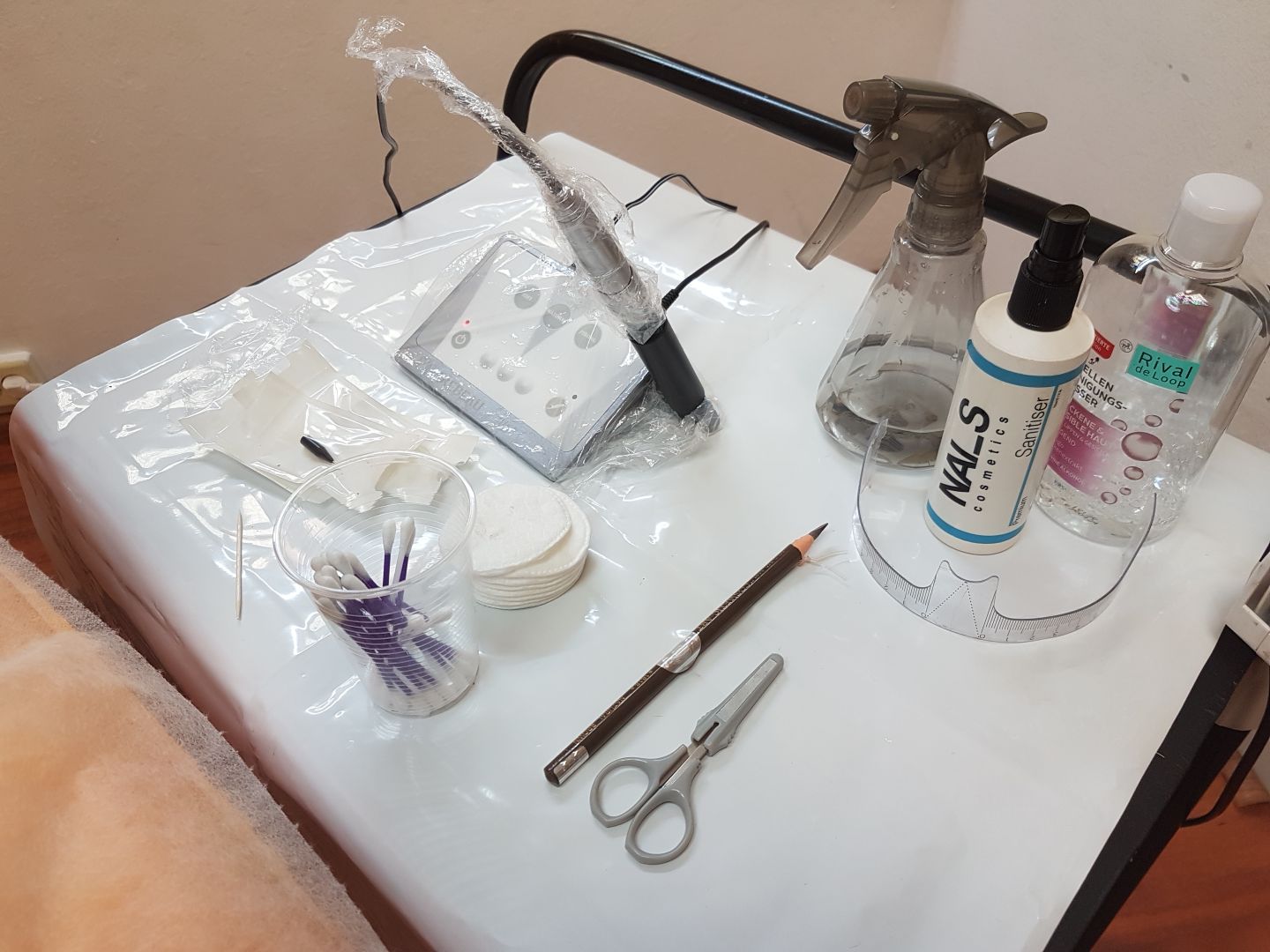 PROGRAM:
Sanitation and hygiene in micropigmentation;

The basics of anatomy, physiology, basics of pathology;

Materials Sciense - pigments, anesthetics, professional machines;

Make Up basics (eyebrow, lips, eyeline shapes for different face types, basics of coloristics;

Techniques of permanent make up - micropigmentation of eyebrows, eyelines, lips (work with artificial skin and with models);

Insight of techniques of realistic eyebrows;

Pre and Post micropigmentation treatment;

Professional communication;

Possibilities of correction of the previous permanent makeup mistakes.
RiS School fully provides all necessary cosmetics, machines, pigments, desinfection, professional clothing. We work only with professional cosmetics and anesthetics with EU certification- Purebeau, Giant Sun, Love Beauty
After the training program you receive the international certificate in program "The Technologies of Micropigmentation". Our students widely work within the micropigmentation sphere in Latvia, United KIngdom, Germany, Norway, Russia, etc.
Cost for the models - 22.00EUR for any procedure. You work on models under close control of master-tuitor to achieve the best result.